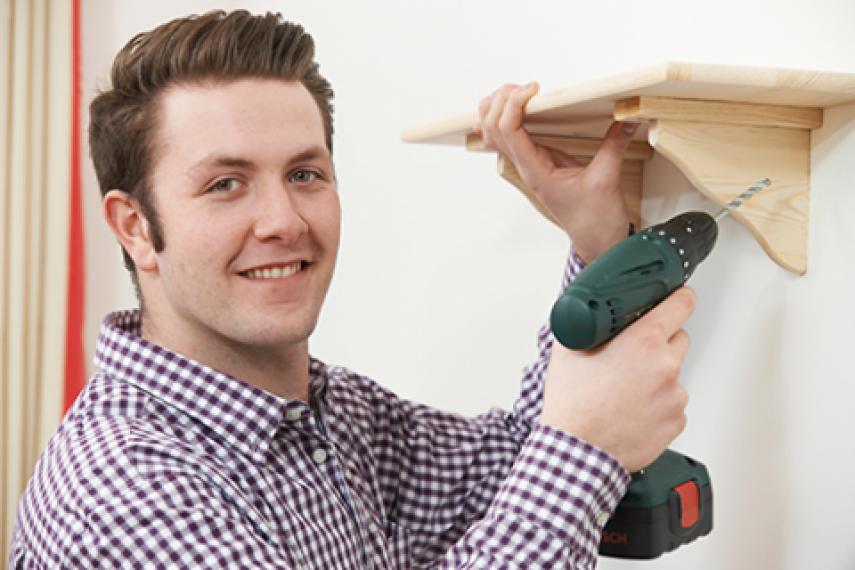 Just walk into any big box home improvement store, and you will see that there are a plethora of tools available to purchase at multiple price points. Because of this, you need to figure out what tools offer the best value at the best price. Here, we look at assessing your tool needs and practical tool buying tips.
Assessing Your Needs
Remember the following when it comes to assessing your tool needs:
Expensive isn't always best. Although expensive tools are frequently of better quality, if you are only using them from time to time they might not work out best for you. Often, tools designed for professionals are more expensive. They may last despite frequent use and have added features that you may not need. If you are only using your tools from time to time, you might be able to get away with purchasing cheaper equipment.
Less is more. Don't buy more than you need. Instead, focus on the quality of your tools and buy ones that will help you with your specific projects.
Know your skill level. If you are a beginner, you might not need the shiniest, most technologically advanced tool for your toolbox. If you are a novice, consider buying simple tools that allow you to get used to them and understand them as you use them. Don't buy heavy power tools you cannot control either.
Don't be afraid to ask questions. Ask questions when you are shopping. You can also ask for demonstrations, so you know how to use a tool effectively. Working on your project is more efficient, safer and more enjoyable when you know what tools are best suited for you.
Buying Tips
Keep the following in mind when it comes to buying your tools:
Look for combo deals. Look out for combination deals that give you significant savings when you are buying multiple tools. These are particularly beneficial when it comes to purchasing cordless tools. You only need to buy one battery and one single charger rather than buying these for each tool. Do bear in mind though that often combos will come with tools that you do not need.
Stick with one brand. Again, you will only need one battery and one charger when you stick with one brand. You will also have more space on your workbench.
Be knowledgeable of rebates. Tools often come with rebates. Be sure to take advantage of these.
Take advantage of loyalty programs. You get rewards when you participate in loyalty programs. You can use the points you accrue to spend on other tools in the future.
Be aware of sales. Tools are often on sale at specific times, like Christmas and Father's Day. You can get as much as 50 or 60 percent off. With this in mind, it is a good idea to plan to buy tools when they are at their cheapest.
Don't buy store brands. Local store brands may be cheaper. However, if you move away, you may find it hard to find compatible replacement parts, accessories, or repairs. Therefore, you should opt for a retailer or a nation-wide brand.
Pay more for regularly-used hand tools. It is best to pay more for a hand tool like a hammer. You will be using this on a regular basis and need it to be as durable as possible.
Be honest with yourself. You need what you need. You do not need to buy tools with extra features if you know you will never use them.
To recap, you should spend money on tools that you know you will use often. Buying cheaper tool versions may not be worth it in the long run as they make break sooner. Take advantage of sales and rebates when you see them, and remember to buy the same brand when buying power tools.