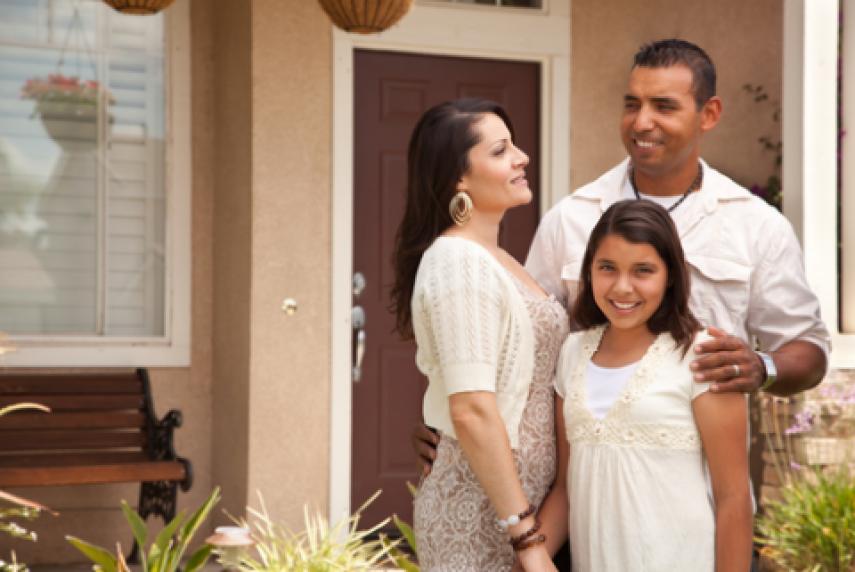 Buying a home is an important decision. In fact, it will probably rank as the biggest purchase you ever make.
Because of this, you want to make sure that you buy the home that's right for you and your family.
There is no one formula for determining which home is right for you. However, if you spend the time to analyze your family's situation, your finances and the type of neighborhood that you prefer, you'll increase your odds of finding the home that fits best.
Neighborhoods and schools
Before beginning your search for a home, decide what kind of neighborhood you prefer. You might find the perfect home for you and your family. If it sits in a neighborhood however that doesn't match your needs, then you will not be happy no matter how large the master bedroom is, or how modern the kitchen looks.
Do you have young children? Then you probably want to live in a neighborhood blessed with parks, libraries and a good school system. Have your children left home? Maybe your children are older? Maybe you do not have children? Either way, you might better enjoy a neighborhood that boasts eclectic restaurants, high-end shopping districts and plenty of nightlife.
Are you seeking a neighborhood in which you can walk to restaurants, shops and public transportation? Then a transit-oriented development -- single-family homes or condominiums located within walking distance of shops, bus stops and train stations -- might be the best choice for you.
The good news is that it is easier than ever to research potential neighborhoods. The Internet allows you to uncover information about housing prices, schools, recreational offerings, restaurants and shopping districts. Be sure, though, to also visit potential neighborhoods at all times of the day to make sure they are a fit for you and your family.
Matching your life and lifestyle
Once you've isolated the neighborhoods that most interest you, it is time to start considering specific residences. To help narrow down home choices to those that are for you, take a long look at your lifestyle.
Are you growing a family? Do you have young children? Then you might need a home that features a large backyard and plenty of extra space for playrooms and study areas. Are you an empty nester? Then you might prefer a smaller home with less of a backyard. That means less maintenance, giving you the freedom to spend your extra time however you'd like. Your health plays an important role in selecting the right home, too. If you struggle to walk upstairs, for instance, you'd probably be better off choosing a ranch home, first-floor condominium or some other property that doesn't require you to stomp up staircases every day.
Type of property
You'll have several types of properties from which to choose from when searching for a home. A traditional single-family home might be perfect if you are raising children that need plenty of room. However, if you have a smaller family, a townhouse or condo might fit.
While single-family homes come with the advantage of space and land, condos and townhouses often require less maintenance.
Choosing a home can be an overwhelming task. You can eliminate much of the uncertainty however by first determining what type of neighborhood, home and property type makes the most sense for you and your family.