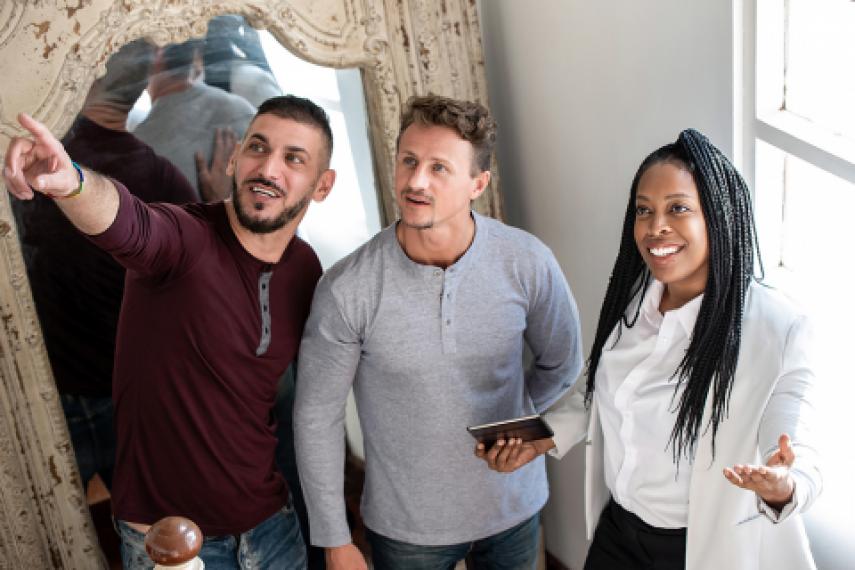 The real estate market offers many different housing options. Depending on your life stage, financial resources, and where you are on your financial journey, one type might work better than others. When choosing between houses, townhomes, or condos, how do you know the right choice for you? The better you understand each type of home, the wiser choices you can make when buying your first, second, or even final home. Here's what you need to know.
Where to Start
One of the most crucial details to understand when choosing between a condo, townhome, and a house is that upfront costs are not the only costs involved.
For instance, condos often have the lowest initial costs. However, they also tend to have much higher HOA fees to cover maintenance costs of exterior spaces and common areas.
Townhomes often cost less than houses, but you still have many homeownership expenses, such as maintenance, repairs, upkeep, and property taxes, plus HOA fees. These fees can easily exceed those of homes that do not require HOA fees.
Houses are ideal matches for couples starting families or who are looking for more room to grow. They tend to require higher upfront costs than most townhomes and condos, and owners are fully responsible for maintenance, repairs, and upkeep. On the flip side, a traditional house offers more privacy than any other options on this list.
Comparing Types of Homes
Condos are excellent choices for first-time owners as well as those who are mature or elderly and looking to downsize their space and maintenance commitments. They offer lower price points for entry, and maintenance and upkeep of the buildings, lawn, and public areas occur on your behalf. That no-maintenance lifestyle, though, has a price of its own. Don't overlook the costs of the condo association and other fees that go along with your condo lifestyle. Condos can also have complex amenities, such as a pool and tennis court.
Townhomes are typically multi-level structures. They can be a good option for small families and couples who want a little more privacy than condos provide. They also require a deeper personal commitment to things like maintenance, repairs, taxes, and other fees than condos may. Many townhomes have small front and backyards to be maintained during the summer. They may require snow removal or other services in the winter. Like condos, townhome communities may offer amenities like a clubhouse, pool, fitness center, and tennis courts.
Houses are the only proper choice for people who are most concerned about the room to spread out and the privacy from the prying eyes and ears of neighbors. You do not have to worry about neighbors below your floor, above your ceiling, or on the other side of your walls. Instead, you do need to worry about maintenance and upkeep for your home and lawn, driveway, and sidewalks for all weather conditions that come your way.
If you are looking to the future, though, a house of all these options maintains its value best. Keep that in mind and choose the option that works best with your short and long-term financial goals.
Making a Decision
It may feel like the weight of the world is on your shoulders when you make your home buying decision. It is, after all, usually a long-term commitment with a 15-year or 30-year mortgage attached. However, it is not the end of the world. You have the option of upgrading (or downsizing) into a different home as your needs change and the situation warrants.
Weigh the dollars and cents against your needs, and select the option that offers the most opportunities for growth, future sales, and low-maintenance living (if that is what you're looking for).
Takeaway
Buying a home is a big commitment.
There are many types of homes available for buyers today.
Choosing the right home for right now is sometimes the best choice.
All home options have potential benefits and disadvantages.
Some homes retain their value (and even grow in value) better than others.