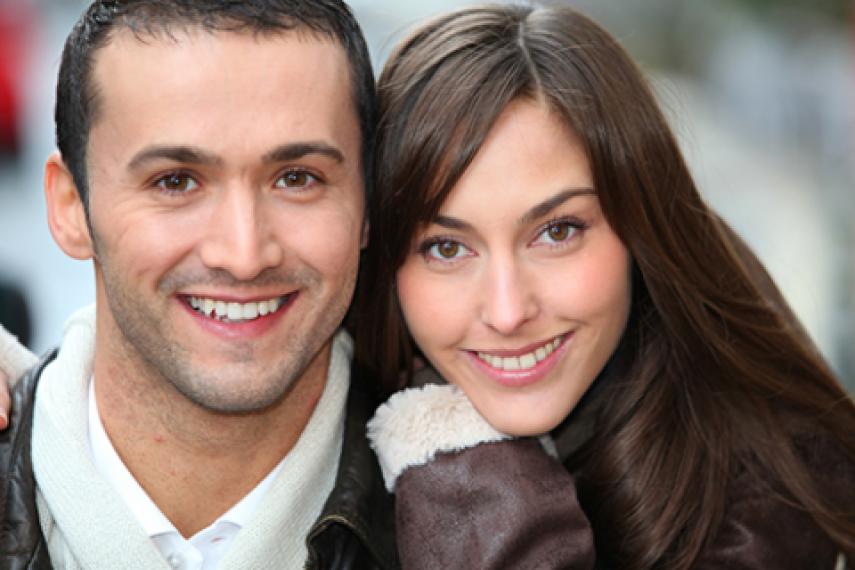 When you're buying your loved one an engagement ring, you might be experiencing a roller coaster of emotions. The prospect of spending your life with someone you adore and preparing for marriage is something no one takes lightly. While it is an exciting time, it can lead to a great deal of stress if you are not sure how to go about buying an engagement ring.
From how to work out a budget to figuring out your financing options and more, this handy guide will get you up to speed on buying an engagement ring.
Setting a Budget
Of course, nothing is too good for your loved one. However, you need to be realistic when it comes to planning your engagement ring budget, including giving consideration to account for any expenditures related to your upcoming wedding or the down payment required to buy your first home together as man and wife.
You need to know that you can afford the ring you are looking to purchase before going into the jewelry store. Thankfully, working out a budget is not so complicated when you know how.
There are four basic steps to calculating your engagement ring budget:
Make a record of your income. Sit down, and write down your cash inflows, including your pay, interest on investments, and other amounts you receive from other sources. Create an itemized record either on paper or in a spreadsheet.
Create a record of all cash outflows. Include in this:
Rent or mortgage
Phone
Utilities
Car payments
Trash collection
Internet
Loan payments
Credit card payments
Any other payments you make on a monthly basis
Once you have done this, you need to estimate any variable expenses you have. For example, what you spend for entertainment, in restaurants, on gas, at the grocery store, and so on. Don't underestimate these expenses — if anything, overestimate to give yourself a bit of a financial cushion.
Once you have done this, combine all your expenses for the year, divide by 12, and record the number in your spreadsheet. That will be your monthly expenditures.
Compare your expenses against your income. That will help you pinpoint areas where you can cut back, so you can put some savings aside for a ring. If your expenses are greater than the money you have coming in, you need to tighten your belt. If your income is greater, depending on the cost of the ring you select, you should be in good shape to make your ring purchase. Either way, it is time to start allocating money to your ring fund.
Add information on your investments and savings account to your spreadsheet. That will allow you to have an idea of savings growth potential over time so that you can determine if you have available funds in savings to purchase the ring, without significantly impacting your wedding, honeymoon or other post-wedding plans.
Creating a budget is something that everyone should do, not just when you are buying an engagement ring. As things change, you can simply add or subtract these from your spreadsheet. It's super useful whether you are saving up for a big purchase or just wanting to watch your pennies.
Know What You are Looking For
Next, comes the exciting part — finding the right ring. If you are not sure where to begin, this list will help:
Take notice of your partner's taste whenever she mentions jewelry.
Ask her friends or her parents for help if you are unsure.
Speak with friends who've been through it, and get some jeweler recommendations.
Consider what she would buy for herself, not what you prefer.
Don't buy in haste, think about your purchase before you make it, and shop around.
Learn about the 4Cs – the color, cut, carat, and clarity of a diamond so you can be completely aware of what you are buying.
Don't forget about your budget when you see all those beautiful and breathtaking rings. Remember too that you will need to insure the ring.
Once you have found the right ring, it is time to think of how you are going to buy it.
Purchase/Financing options
There are several main ways that you can pay for an engagement ring: either with your savings or by using credit. Of course, there is a third way that involves selling some of your personal belongings or other assets.
Savings. If you are lucky and astute enough to have planned ahead, you can use money from your savings account or other non-retirement investment accounts for your purchase.
Credit. Perhaps you do not have quite enough money saved to buy your ring of choice outright. You may want to use a combination of savings and credit to purchase the piece. If you have no savings available at all, be aware that using credit will probably make your ring payments continue for a few years. With this in mind, it is advisable to speak to your loved one to find out if they are comfortable with this.
Be aware that you may be able to get credit from the jewelry store where you are buying the ring, and they could offer a better interest rate than your credit card company. They many even offer an interest-free option.
Buying an engagement ring should be a very exciting time and through being aware of your finances, you can ensure you buy something beautiful, as well as affordable for your bride-to-be.