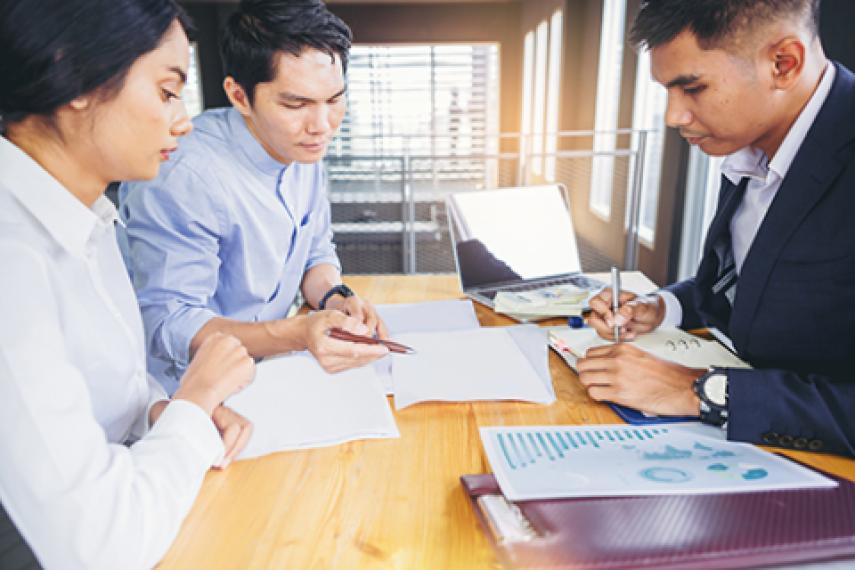 A mortgage loan modification is increasing in popularity as COVID-19 continues to take an economic toll and more homeowners face foreclosure. Banks now turn to this option as an alternative to foreclosure. Sometimes, it is a good thing for both the borrower and the lender. Mortgage loan modification can help homeowners in the right situation. But, you will want to ensure you are getting a good deal before agreeing to anything. Here is some information about mortgage loan modification and your options to help you with your decision.
What Is a Mortgage Loan Modification?
A mortgage loan modification is not the same thing as refinancing your mortgage. With refinancing, you replace your loan with a whole new mortgage. With mortgage loan modification, the terms of your existing loan are changed. Obtaining a mortgage loan modification can mean:
Lowering your interest rate
Extending the length of the term
Changing to a fixed-rate loan from an adjustable-rate loan
While the terms of your modification are ultimately up to your lender, you can end up with a more affordable, lower monthly mortgage payment. Foreclosures are an expensive process for lenders; therefore, a lot of them are willing to take a mortgage loan modification into consideration as a way to avoid it.
Is Mortgage Loan Modification a Good Idea?
A mortgage loan modification can be a total lifesaver in some situations. Still, it is not necessarily a lifesaver in all circumstances. To pinpoint the benefits specific to your circumstances, you will need to consider all the details.
First, a mortgage loan modification is not a refinance, as mentioned above. Typically, individuals applying for a mortgage loan modification cannot refinance their mortgage loan because of adverse credit issues preventing them from receiving approval.
A good thing about mortgage loan modification is it could help you stay afloat. It is created to be an alternative to filing for bankruptcy or going through a home foreclosure. If you are in deep, you will need help. And, if you end up facing a home foreclosure, it can badly harm your credit. You may not have the ability to purchase another home for years. So, any way of getting out of foreclosure can help.
Types of Mortgage Loan Modifications
There are several options for a mortgage loan modification, including:
Rate Reduction

Many lenders will offer a modification to help reduce your loan's interest rate, often for a short-term period, but in some cases, for the mortgage life. Interest rate reductions lower your monthly payments for the defined period. After that time has passed, you will go back to paying the initial interest rate. This short-term rate reduction can help you get back on your feet.
Principal Deferral

This option occurs when the loan is modified by the lenders to lower your payments. Still, it also decreases the principal amount that's paid off with every payment. The deferred principal total is due when you refinance or sell the property or after the loan matures.
Loan Extension

A loan extension will change the length of your loan term. You will likely pay more interest over the loan's lifespan with this option, but your monthly payment will be lowered, which may make it easier to stay in your home.
How to Acquire a Mortgage Loan Modification
If you are having trouble making your monthly mortgage payments, contact your lender and inquire about your options. Procrastinating or avoiding phone calls will just make matters worse. The mortgage loan modification process will vary from lender to lender. Some will ask for proof of hardship, while others will want to see a hardship letter that explains why you require the modification.
If you are facing financial hardship and require a mortgage loan modification, then time matters. You will have a better chance of negotiating with your lender if you inquire early than you would if you wait until the foreclosure process begins. So start right away to:
Gather your financial information (income and expenses).
Gather your mortgage information.
Obtain one of your mortgage statements with your loan number on it.
If you are ready to start the loan modification process, you can obtain some free advice before calling your lender. Talk with a HUD-approved agency nonprofit housing consultant and determine your chances of qualifying for a mortgage loan modification.
If you are denied a mortgage loan modification, you can file an appeal with your lender. You might want to think about working with a HUD-approved housing counselor. They can help you for free in appealing the decision and assist you in understanding your options.
Takeaway
If you are having difficulty making your mortgage payments, you might decide to fight to hold on to your house. A mortgage loan modification might lower your monthly mortgage payments and make them more affordable. It's a great idea to weigh the advantages and disadvantages of a mortgage loan modification to decide if it is really your best option in the long run.