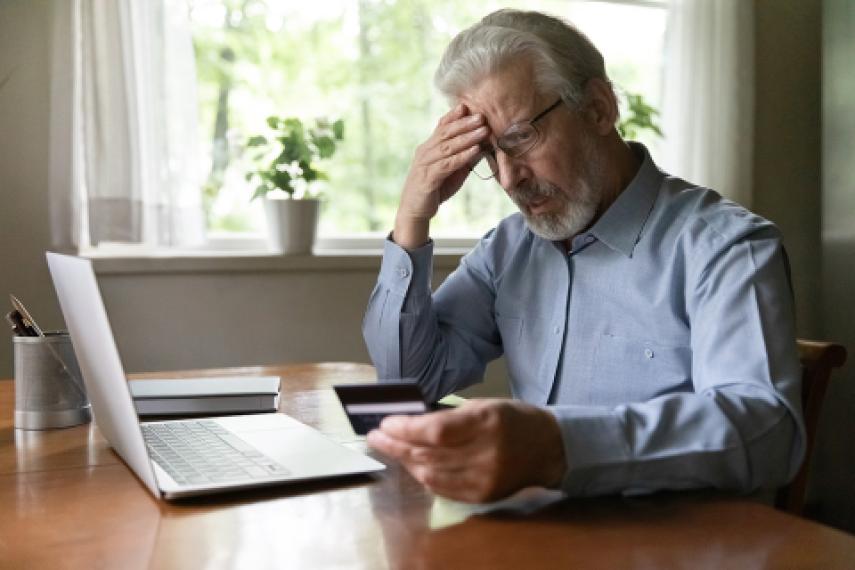 The elder community is at an increased risk of being targeted for fraud and financial abuse. They are often alone, more trusting, and willing to listen. The National Center on Elder Abuse has reported that approximately 90% of individuals who target elders for financial abuse are family members, neighbors, close friends, or even caregivers. They often have a close relationship with the victim. In other words, they are a known perpetrator.
What is Elder Fraud?
As they age, it is common for seniors to ask for help with their finances. Seniors can become forgetful, suffer memory loss, an inability to drive, or even become bedridden. The elderly most commonly ask for help from their children or grandchildren. However, not everyone has a family willing to help, which is when they enlist the help of friends or a caregiver.
Unfortunately, even those closest to us can be the ones to inflict the most pain and deceit. This deceit includes crossing the line from helping a loved one to committing fraud or financial abuse of those in their care. Financial exploitation can occur in a skilled nursing facility, nursing home, or even in the comfort of a person's home.
Elder fraud involves someone taking or improperly using an individual's assets and money for their benefit while neglecting the needs of the individual. Unfortunately, a senior that has become a victim of elder fraud often do not know they are one until it is too late.
Signs of Elder Fraud
Elder fraud or exploitation can occur in several different ways. Below are a few things to be on the lookout for to spot financial abuse.
Unpaid bills: Have you recently visited a senior neighbor or a loved one and noticed a large pile of bills on the counter with past-due notices? Their caregiver may be taking money for personal use rather than paying the bills.
Suspicious changes to legal documentation: Review any changes or rewrites to a will or power of attorney to see whether financial assets or possessions get redirected to questionable individuals. Suspicious changes to these documents are an obvious sign of elder fraud.
Unusual purchases or financial activity: Have you been reviewing bank statements for your elderly mother and noticed a significant amount of ATM withdrawals from your bedridden mothers' account? Maybe you see purchases for a new gaming console or brand new phone that is nowhere in the home? It is essential to report these charges immediately to the proper financial institution, change passwords to online accounts, and request a new debit or credit card.
Preventing Elder Fraud
According to the National Adult Protective Services Association, only 1 in 44 financial abuse cases submit reports to the proper authorities. Victims are often embarrassed or ashamed or don't know whom to tell until it's too late.
One of the most important things you can do for a loved one is work with them while still mentally capable of determining how they want their financial decisions handled. Help your loved ones create a will and power of attorney so that their wishes are known and documented when they can no longer make decisions are in place.
It is also essential that elders are not isolated as they age. Many do not think much of it, but only visiting grandma once a year leaves them at a higher risk of fraud. There is less of an audience around them to catch the perpetrator before the damage can occur. Check regularly with your mother, father, grandmother, and elderly neighbors without family.
By maintaining relationships with your loved ones and their caregiver(s), you can reduce the risk of financial abuse. Transparency increases the risk of "being caught." So keep an eye on your loved ones, trust your instinct, and ask questions if you feel something is off.
Takeaway
People suffering from a decreased mental capacity due to Alzheimer's, dementia, or just old age are at an increased risk for financial exploitation. It is vital to surround your senior loved ones rather than isolate them to reduce the risk of elder fraud and help them protect what they worked so long and hard to attain.