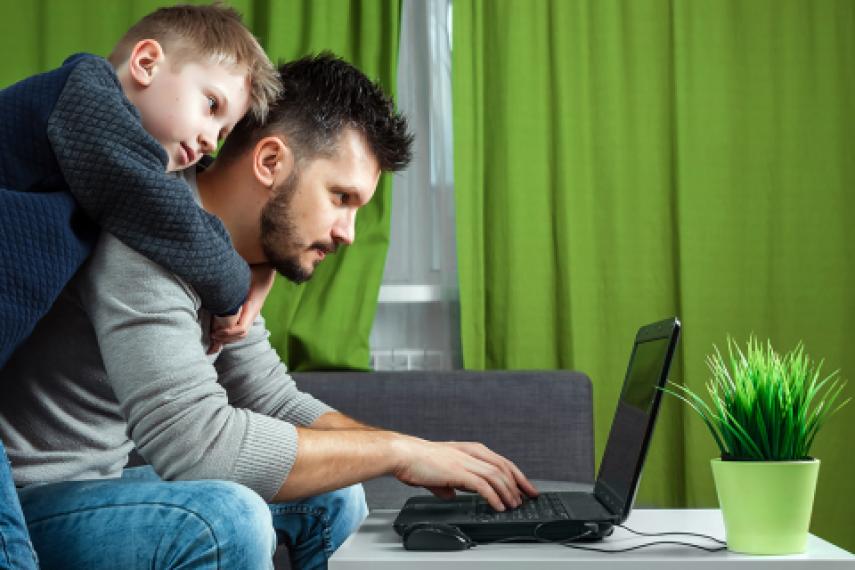 Child identity theft is nothing short of heartbreaking. Unfortunately, many victims of this crime only find out about it when they are older and need essential services, such as student loans. As a result, their applications suffer rejection due to damaged credit history.
According to a study by Carnegie Mellon University's CyLab, children are 51 times more likely to be victims of identity theft than adults. Also, the Federal Trade Commission reports that over one million children are vulnerable to identity theft crimes every year. These shocking statistics explain why it is becoming increasingly important for parents to learn more about the possible signs of identity theft involving their children.
As a parent or guardian, here is all you need to know about this notorious crime.
What Is Child Identity Theft?
A child identity theft crime occurs when an individual accesses a child's personal information and uses it to commit fraud. It mostly begins when the criminal steals a child's Social Security number and uses it to illegally apply for a job, loan, or government benefits. When this happens, the criminal usually leaves the innocent child with debt worth thousands of dollars.
Children are prone to identity theft because they have clean credit records. Criminals then use their victim's details to apply for loans, given that they stand a higher chance of being approved thanks to the clean credit history.
Additionally, children may never need to apply for such services until they are older, providing plenty of time for the fraudsters to go unnoticed. As a result, child identity theft can ruin the future of these innocent kids if not dealt with soon enough.
Criminals can access a child's information through data breaches, phishing, or even physical theft. Also, since parents are usually the custodians of their child's private information, criminals may use any means possible to steal such information from the parents.
Protecting Your Child's Information
Parents need to do all they can to keep their children's information safe from identity theft. If you're a parent or guardian, here are some valuable tips to protect your child.
Check your child's credit reports. Typically, a child under the age of 18 has no credit report. So, if you find out that your child has a credit report you know nothing about, that is reason enough to suspect identity theft. It's therefore advisable to inform the relevant authorities as soon as you find out about this fraud to have the matter investigated and resolved right away.
Place a security freeze on your child's identity. A security freeze prevents a third party from opening any credit accounts under your child's name. It involves creating a credit file in your child's name, then keeping it 'frozen' to prevent new accounts from opening under the same name.
Teach your child online safety awareness and monitoring. The internet is a hub for cybercriminals targeting unsuspecting children. The criminals trick most children into giving out their personal information in exchange for perks like free access to their favorite game or having a gift shipped to their address. It's therefore essential for parents to teach their children how to safeguard their identity online and the consequences of not doing so.
Protect your child's personal documents. Some identity theft cases involve suspects from within the family or circle of friendship. Such individuals take advantage of their open access to documents such as a child's birth certificate, passport, or medical insurance card. Therefore, keeping such records safe is vital in protecting a child's identity as a parent or guardian.
Warning Signs of Child Identity Theft
So, how do you know that your child is suffering from identity theft? Here are some warning signs to watch out for:
Denial of certain government benefits for your child due to prior registration for the same benefits.
Receiving calls about unpaid credits in your child's name.
Receiving bills in your child's name.
Receiving emails with already approved credit applications in your child's name.
Receiving communication from the IRS that your child is late in income taxes.
Denial of your child's application for a student loan due to bad credit history.
It's also important to note that if the criminal changes the physical address of the child's residence, the identity theft incident may go unnoticed for several years. Criminals do this to divert mail and calls to a new address.
Dealing with Compromised Information
Have you recently discovered that your child's identity has been stolen, or are you suspecting something along the lines? Here's what to do:
Notify the credit bureau right away.
Report the crime to the Federal Trade Commission.
Notify the local law enforcement and obtain a police report for the same.
Obtain your child's credit report to find out all the accounts opened in their name.
Contact the credit companies and request that the fraudulent accounts be closed. You'll need to provide evidence of fraud, such as your child's birth certificate and a police report to these companies to close the accounts.
The Bottom Line
Child identity theft is a serious crime that can ruin a child's future, given that it often stays unnoticed for years. Additionally, children are the most sought-after victims of identity theft because their clean records are attractive and hard to detect. Therefore, parents should be vigilant in protecting their children's information from third parties, online and offline.