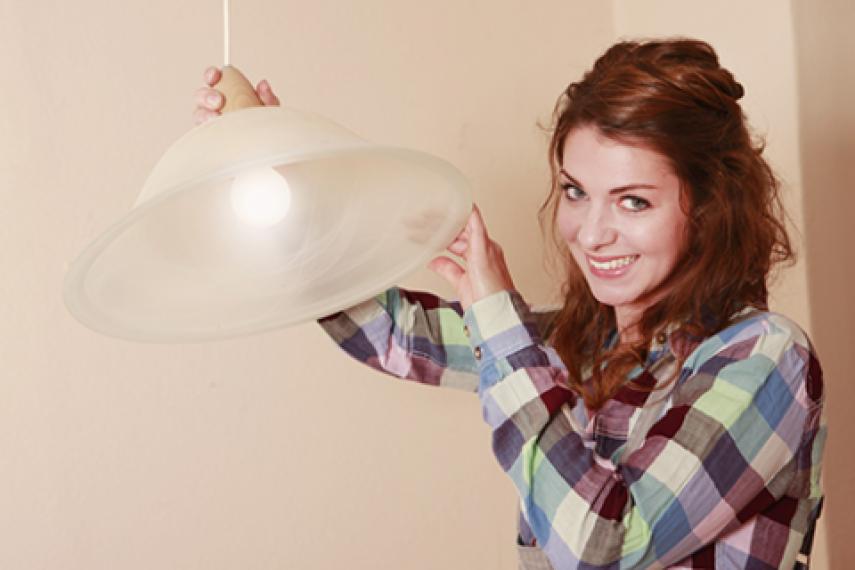 With a little imagination and ingenuity, you can transform standard household items into things that give these tired old items new life and new love in a process known as upcycling. More importantly, it keeps these items out of landfills, provides them new usefulness, and helps the planet because you are reinventing existing things rather than investing in new ones.
What is "Upcycling"?
Upcycling is the art of recycling something by creating something new from it. For instance, you can upcycle a skirt with a small tear into a curtain or apron for your kitchen rather than throwing it away.
In a world with so many disposable products, it is always good to discover ways to give things new life and usefulness. That is what upcycling can do for all types of items you have in your home, giving you, or others, new reasons to love these tired or forgotten pieces.
10 Upcycling Ideas
Sometimes you need a little help to get started with your upcycling efforts. Perhaps it is a lack of inspiration that is holding you back or merely an absence of ideas. These ten upcycling ideas ought to keep your upcycling endeavors going for a while.
Use broken and chipped cups and saucers to create masterpieces.

There are tons of ways you can do this. You can break them into smaller pieces and use the pieces to create mosaic tabletops, stepping-stones, or even wall art. You can glue cups to saucers to create multiple tiers of a small serving tray, desktop organizer, or quirky jewelry holders. You could even use them as planters for a kitchen herb garden.
Give old furniture a new life.

Some ideas to give a piece of furniture a new life include transforming an old dresser into an entertainment center for your bedroom or living room, a serving table or buffet for your dining room, or additional storage for household linens.

Other projects to consider include:

Turning an old entertainment center into a pretend kitchen for the little ones.
Creating a beautiful bench from an old chest of drawers.
Turning an old bedside table into a pet bed for your furry best friend.

Furniture is large and bulky and takes up a tremendous amount of space in local landfills. Projects like this give old furniture new usefulness, and second life, while helping to keep them out of landfills.

Transform wine bottles (or other types) into lamps.

A few strings of light and some beautiful bottles are all you need to light up your home with lamps that offer a warm glow and ambiance.
Upcycle old jewelry into stunning curtains.

Beaded jewelry is an amazing choice for transforming into sparkling and pretty curtains that cover windows, divide rooms, and create focal points within the home. Add a little lace into the mix for privacy's sake.
Revitalize old jars and bottles into vases and storage.

All you need to do is remove the existing labels and add your own finishing touches.
Makeover old tee-shirts into a memory blanket.

That is a beautiful reminder for those who have lost loved ones, or to give to children graduating high school.
Make furniture, shelves, etc. from wooden pallets.

Wooden pallets are made with surprisingly high-quality wood considering their purposes. Then, they are broken down to serve as mulch or sent straight to landfills across the country. That is unless someone comes along to repurpose them into something more useful. While it is possible to buy them online, that is often unnecessary. It is very much possible to get them free — if you know where to look.

Lifehacker recommends going to local, independently owned (no chain stores) shops, such as garden and nursery stores, hardware stores, and power equipment stores, and ask if they are willing to part with any of their pallets. Many of them are glad to do it as it saves them from disposing of them.
Revamp old windows into picture frames and tabletops.

Anyone interested in a rustic, farmhouse style of décor will find a lot to love about this upcycling project that is simple to do and almost always gets compliments.
Create a hanging bookshelf from an old ladder.

That helps to keep books organized and free up vertical spaces within the home for other things.
Make pendant lamps from old bottles.

These make some of the most beautiful and unique pendant lights for a home. The project is also a lovely way to bring the past into the present without sending old things to a landfill in your community.
You don't have to move mountains to change the world. All you need is a little imagination and a steadfast commitment to the planet. Upcycling can help.